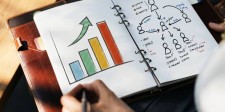 Event
-
updated: Sep 17, 2018
As a small business consultant, the one question I hear most frequently is "How do I get more people to my website?" Here's the answer: Building consistent citations across the web to improve local search placement. So, what does this really mean?​​​​​​​
SALES and MARKETING doesn't need to be hard. If you are spinning your wheels and can't figure out why customers can't find you online, there is a simple reason. 
If you are a small business owner, sales manager, marketing director or alike, you should attend this important 30-minute webinar.
I will explain why the first step to any MARKETING PLAN is to subscribe to Managed Business Listings. 
So, if you are ready to grow your online exposure, SIGN UP TODAY!
PWN Members can access the webinar for FREE. Check out the PWN Membership Forum for the discount code.
Limited number of participants. REGISTER TODAY to ensure your spot! Once you are registered, I will email you your webinar registration link.